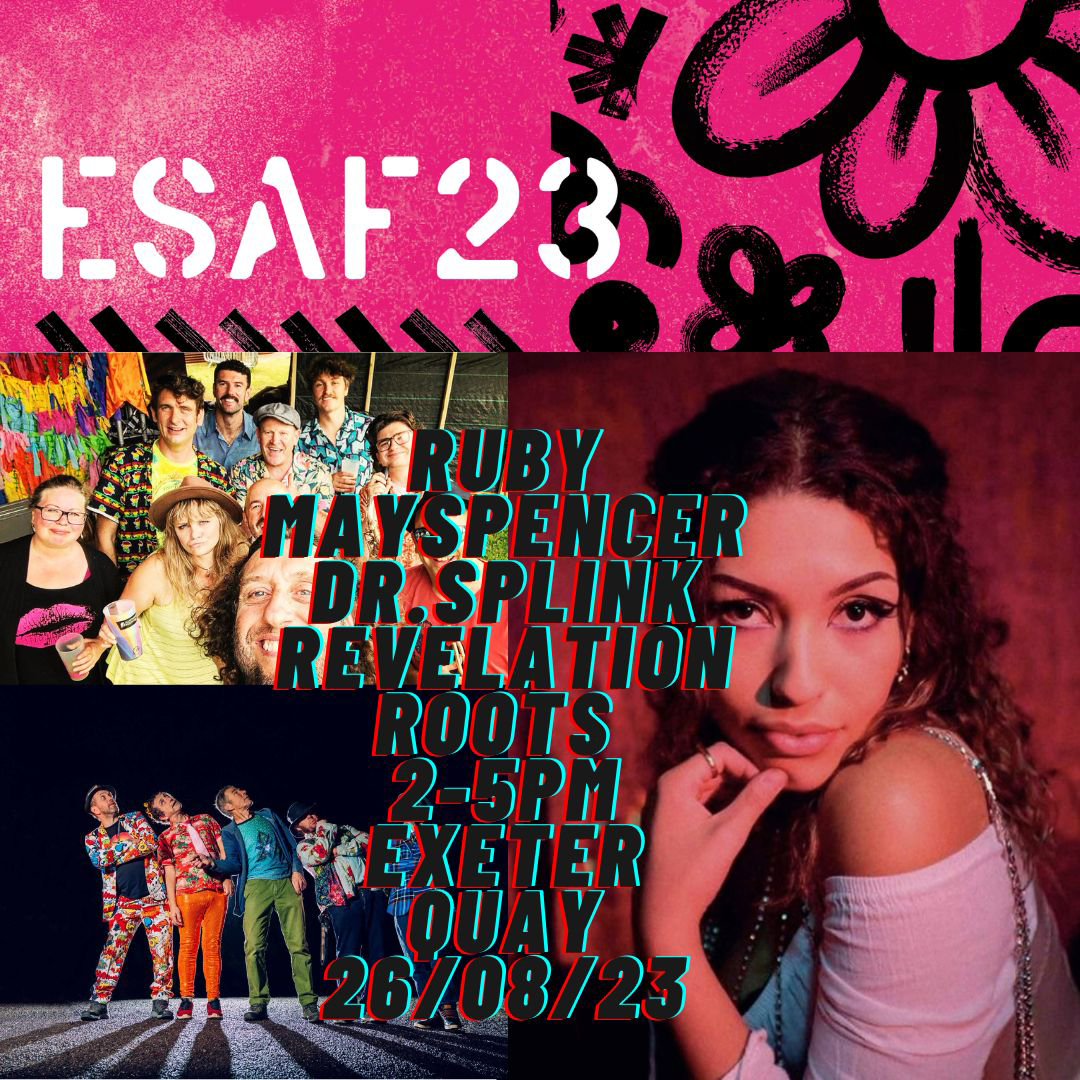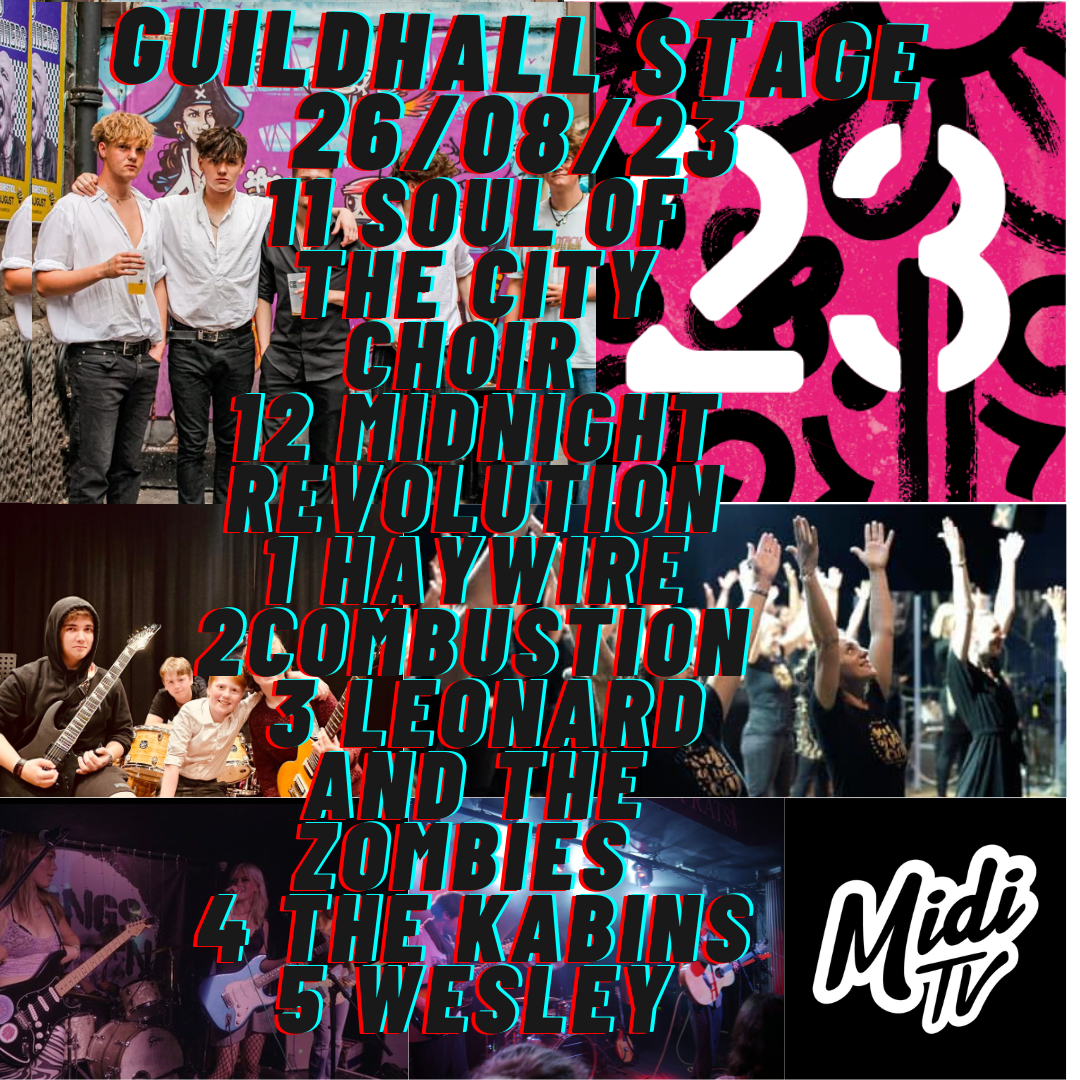 BACKYARD BARRIO
EXETER
STREET ARTS
FESTIVAL 2023

AFTER PARTY

CLICK HERE TO BUY TICKETS!!!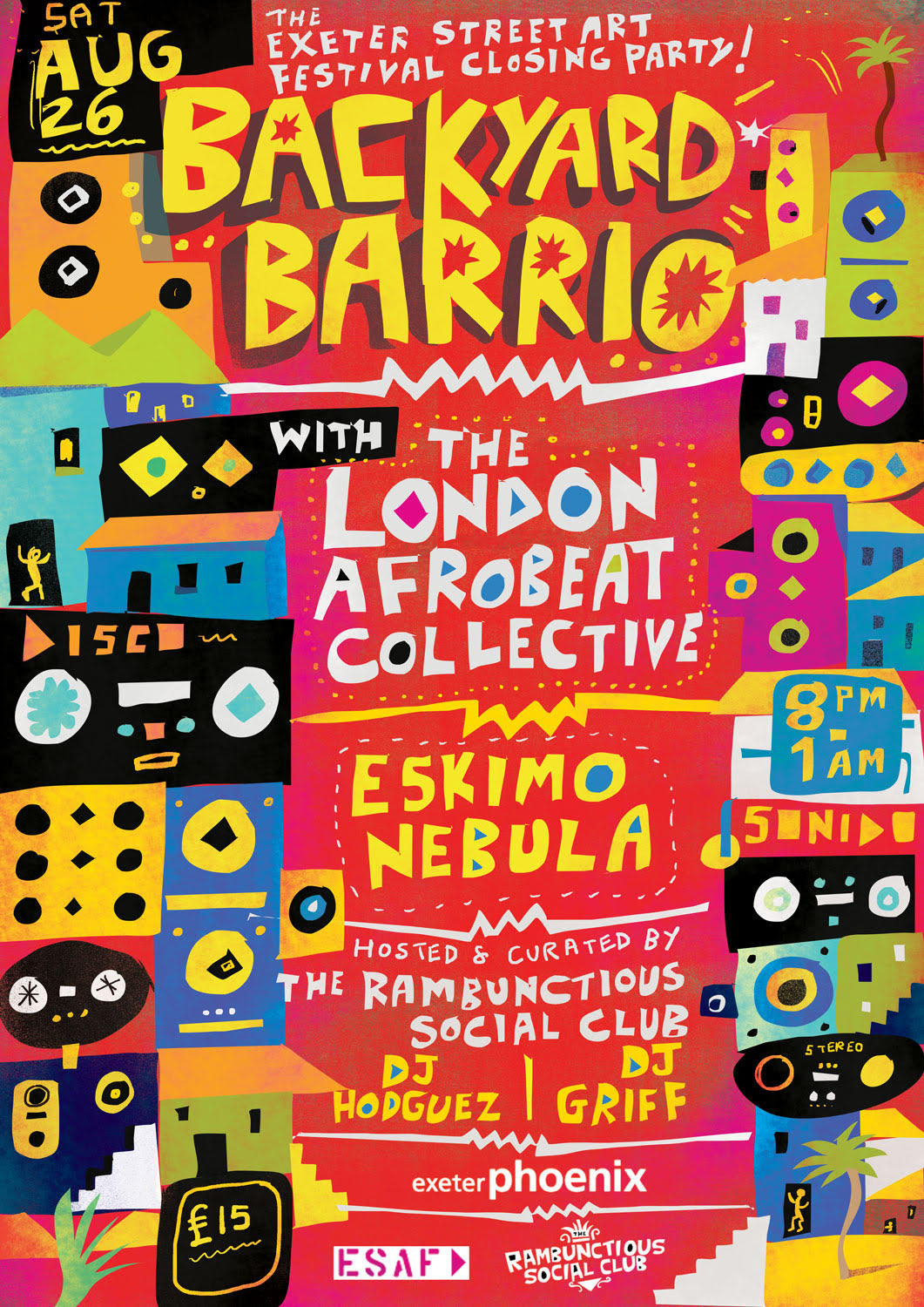 Hosted by Rambunctious Social Club with the London Afrobeat Collective, Eskimo Nebula, plus DJs including DJ Hodguez & DJ Griff
Feel the Heat of the street! Explosio!
The closing party of Exeter Street Art Festival brings you an explosion of colour and Rambunctious Riot! Hosted this year by South West heavyweights RAMBUNCTIOUS SOCIAL CLUB! The South West's curators of Chaos and Colour present a rare treat for those worshippers of sonic wonder, immersive decor and Sunshine – bringing you two scorching hot acts to raise the roof of the Phoenix!
Hot in the Barrio we bring you the incredible…
LONDON AFROBEAT COLLECTIVE
8 musicians. One goal: to increase the positive energy in the world by making people dance! A fixture on the UK and Europe touring circuit for the last 5 years, London Afrobeat Collective are charging out of the wilderness of the last two years with a brand new set of floor-filling tunes guaranteed to make crowds move. Carrying on where they left off with their 3rd full-length album, Humans (2019), and inspired by a host of influences; from afrobeat/highlife forefathers Fela Kuti and Ebo Taylor, to modern greats like Antibalas – the band have been working on their 4th album (due for release in 2023) and can't wait to hit the road this summer.
ESKIMO NEBULA
Eskimo Nebula are a digital dub/electronic duo taking influence from the UK sound system, dub reggae and dubstep scene. Multi-instrumentalists Adjua and Dean Forrest, who together fronted eight piece reggae outfit Backbeat Soundsystem on Easy Star Records, have joined forces to pursue their passion for electronic production. The pair offer a unique blend of dub and bass music, that brings the heaviness you need for late night club slots and festival soundsystems. Revered for their high energy performances, in their live show you can expect a dynamic fusion of synthesizers, dub sirens, live instruments and killer vocals, with an extended line up for larger events.
THE RAMBUNCTIOUS SOCIAL CLUB
With your ever glorious hosts and conduits of Chaos – DJ Hodguez (Lee) and DJ Griff (Glyn), who will be throwing out and scooping you up with their colour sonic rhythms! Rambunctious has been exciting venues across the South West for 13 years with their unique blend of artful raucous revelry, dextrous DJ's and ingenious interactive play, topped with their huge annual infamous November 'Mexican night of the dead Ball'. Playing and collaborating with a long list of Musicians, DJs and bands – Nickodemus, Gypsy Hill, Baile La Cumbia, Dockside Latin Orchestra, Palov, Panama Cardoon to name a few…